We're continuously seeking more awesome people to join us. Whether you're a recruitment, employer branding or IT sales professional, or an expert of some other field, we'd love to hear from you. Get to know us and check our
open positions
– let's build better working life together!
We are Talented
Talented is a growing yet down-to-earth company with a supportive work community that backs each other up, cross team, company and country borders. Together we are building better working life.
We provide opportunities to follow one's personal career ambitions as well as the possibility to develop yourself in a fascinating industry. Moreover, our idea of a better working life doesn't only apply to our customers: at Talented, you can mold your job into whatever you want it to be.
In case you're wondering what it's like to work at Talented, let our team tell you about their roles, our culture and the real everyday life at Talented!
Find your team
Direct Search
Direct Search team works amidst recruitment assignments at the Talented office, helping developers to find their dream jobs and companies to find motivated and committed employees. The team also supports job seekers on their journey from interviews to signing the contract.
This role is an amazing opportunity to quickly grow into an IT recruitment expert and work closely with companies from hot startups to large global players.
Growth Consultant, recruitment
Recruitment consultants, who are typically experienced IT recruiters, work independently as part of customers' teams. Recruitment consultant's daily tasks vary by project, but can include e.g. sourcing, developing candidate experience, employer branding and crafting recruitment strategies.
Growth Consultant, employer branding
Employer branding consultants help customers to build unique and compelling employer brands and to engage talents with a stellar employee experience. Consultants carry out employer branding development holistically as part of the customer's team, from behind the scenes strategic work to carefully designed recruitment marketing and communications.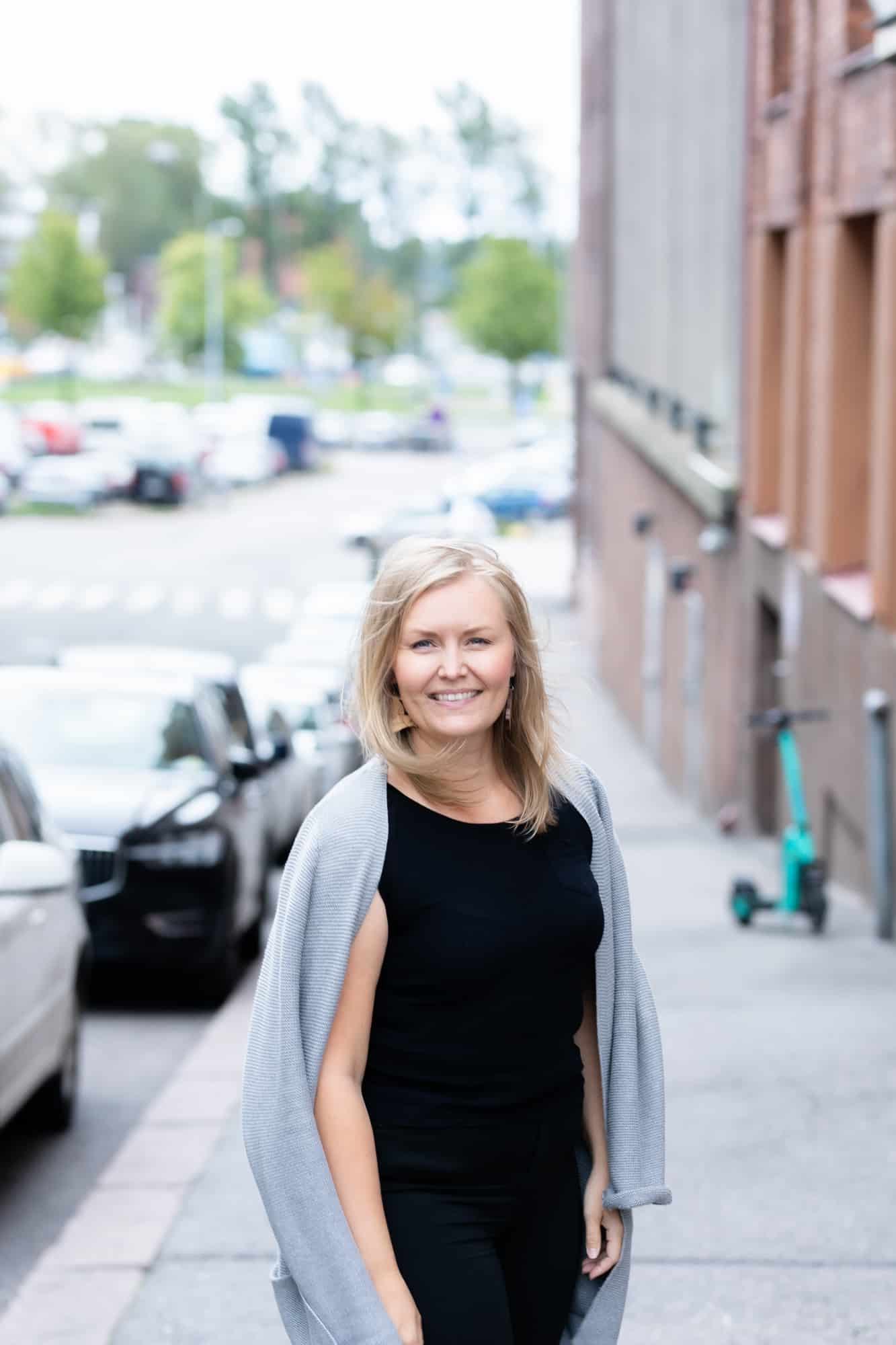 Benefits and salary
In addition to the usual benefits like phone, laptop, lunch card, cozy sweaters and modern office spaces, we also offer you
Extensive occupational health care and travel insurance

Recruitment bonuses

Bike benefit

The flexibility and freedom to work where and when you want, but in consulting one needs to take customers' wishes into account. 

A chance to have a say in everything; our culture is based on openness, transparency and low-hierarchy. 

1:1 meetings and career development discussions to help you succeed and grow in your role.

All our teams work closely together towards common goals. We celebrate milestones, big and small, together!
Salary
Recruitment consultants' salary model is commission based. Hourly price varies by project and competence. EB and Direct Search teams are paid a fixed monthly salary and bonuses to reward them for their successes.
Our recruitment process
1
Get in touch
We are excited to hear more about you, your background and your skills. Send us your resume and let us know why you would like to join our team.
2
Let's get to know each other
Let's have a relaxed conversation about our business, culture, and the role. More importantly, we want to get to know you and learn about your future plans. We don't only want to hear about your work experience but also get to know the real you.
3
Meet the team
This is your chance to get to know some of your team members and learn more about our teams, roles and working culture.
4
Welcome to Talented!
We know that starting in a new company can feel a bit overwhelming. We will provide you a smooth start with our onboarding process and take enough time to get familiar with our office space, what to find where and to meet your new colleagues.