Finnish Perspectives On The Berlin Tech Scene
25 Jan 2019 by Maria Kotaniemi
How is it to work as a developer in Berlin? And what are the differences to working as one in Finland? I decided to ask two experienced developers how their careers led them to Berlin and what they have to say about working here. Meet Martin Richter and Olli Salonen. They both share a background of being Aalto University alumni and having worked for Futurice in Berlin. However, they do also represent different perspectives. Olli is working as a tech lead for Futurice and is from Finland. Martin is currently working as a freelancer and comes from Germany.
A Tech Agnostic Tribe Chief
Back in 2008, while studying at TKK (now Aalto University) Olli took a summer job at the Futurice Helsinki office. He liked the company and later he made his thesis for Futurice. After graduating he started working for Futurice and got the chance to move to Berlin in 2010. This was a good opportunity as his French wife spoke German. They decided to take the chance and move to Berlin – and here they still are!
Olli has done a lot of mobile development, but as a software consultant, he's also had the opportunity to work on all kinds of projects, including both back- and front-end. In 2013 he became one of the tribe chiefs at the Futurice Berlin office. Special about the Futurice leadership model is that there are four tribe chiefs. The Tribe chiefs share the responsibility of operations with the managing director. This includes for example staffing and making sure that both the employees and the clients are happy.
Olli says he is a tech agnostic who likes working with new technologies that are functional, reactive, and declarative. Lately, his work has involved a lot of DevOps and Kafka streams. He says that the best parts of his job are the technologies he gets to work with and the team they have since there is a great spirit of cooperation.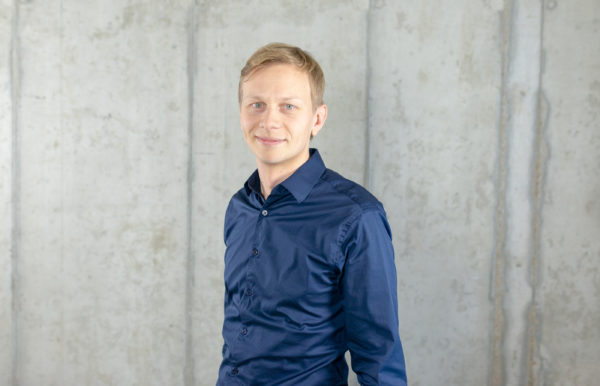 Olli Salonen is one of the four Tribe Chiefs at the Futurice Berlin office
From Biotech in Espoo to Berlin and the Startup World
Martin first came in contact with coding during his studies in bioinformatics at Aalto University in Finland. He became enthusiastic and wanted to learn more, so when an opportunity to do a project with Futurice emerged he jumped on it. After graduating Martin grabbed the opportunity to start working at the recently-founded Futurice office in Berlin.
After five years at Futurice, Martin felt that it was time for a change. An opportunity to join as the CTO of the startup FriendHood emerged and he was eager to take the chance. He says that building something from scratch and being responsible for the whole product is a great learning experience. The FriendHood project is still ongoing, but the founders have decided to run it as a side project for now. This has brought Martin into the exciting world of freelancing. He says one of the reasons he likes freelancing is the freedom to choose projects that are meaningful. Martin hopes that he will have the opportunity to have a good work-life balance as a freelancer. At the moment he works from the co-working space Space Shack in Berlin.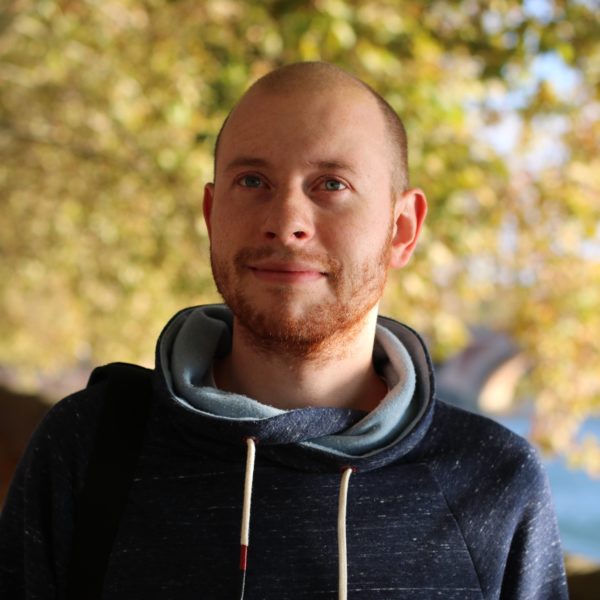 Martin Richter has extensive experience in SW development and is currently working as a freelancer in Berlin
The Main Differences Between Finnish and German IT Market
Germany is a very big market if you compare it to Finland. Futurice, a very well-known player in Finland, has had a hard time building up a brand in Germany. If you sit in Finland, it might be hard to understand the scale of the German market. In Finland, a company with a turnover in billions is a big deal. In Germany the same turnover can be from one department out of many, in a global German giant, says Olli. This means that you will have the opportunity to work with projects that have enormous global impacts. These kind of opportunities are much more rare in Finland.
Both Martin and Olli were part of the first Futurice team in Berlin and they have learned the differences between German and Finnish customers. Olli says, that in the beginning, it was for example very hard to sell agile methodology. The German customers had heard of it but weren't ready to trust it as a tool for their organizations. Nowadays most clients want agile even though they still might not really know what it entails. The market has developed, but many tech trends come later to Berlin than to Finland.
As a Finnish and Nordic employer it is easy for Futurice to attract talents, says Olli. Once they 'get the candidates through the door' and can tell them about the way a Nordic tech company works, most candidates are interested. A company that has very little hierarchy and gives their employees a lot of both trust and responsibility, is still not that common in Germany. The Nordic leadership culture is something that most people really enjoy, once they understand the way it works.
A Finnish Company Culture is Built on Trust
While working as a software consultant at Futurice in the past, Martin had the opportunity to work with both Finnish and German clients. He says that in Finland the clients seem to generally have more trust in contractors. In Germany, the client might give you a set of requirements and then you are supposed to fulfil them, no questions asked. The sometimes still very hierarchical working culture means that the client might not move towards you in any matter.
In Finland, the conversation with clients happens more at eye level, whereas in Germany you are often assumed to deliver what was asked of you. As trust is what the working culture is built on, it took Futurice a while to develop the right kind of relationship with the German customers. In Finland, you start any project with trusting that everyone is honest and does what they promise. In Germany, you need to earn this basic trust and there is often the feeling of underlying suspicion of someone cheating, says Martin.
Salary
Olli also talked about the difference seniority makes in salaries. In Finland, salary levels rise in a more linear manner when you get more experience, but here in Germany, the curve is much steeper. A junior developer is not paid that much, or at least often less than in Finland, but then more senior developers can get paid much more than they might in Finland. Even though the Berlin average salary level is rather similar to Finland, the salary range here is much wider than in Finland. This might be hard for any Nordic company that has a lot of transparency and a policy of somewhat equal pay.
The Berlin Tech Scene
The competition for good talent is fierce in Berlin, so if you are a skilled developer there are many opportunities to be found here. However, as there is a strong startup buzz in the city it might be a good idea to try to ask your network for recommendations so that you don't end up in a company with a working culture that requires your 24/7 dedication to the work. It is easy to get swept away and to work way too much if you come here with not that many social contacts or a family to ground you, says Olli. Especially many startups do not have a culture that promotes work-life balance.
Special for Berlin is also that the companies located here are not the big global ones that you find in southern Germany, but there are a lot of smaller companies here. There are plenty of available work opportunities even if you don't speak German, but this is specific for Berlin. If you'd like to work elsewhere in Germany it might be good to know at least a little bit of German.
DevOps is very trendy in Berlin at the moment. There are a lot of conferences around the topic and everyone is talking about Kubernetes, says Olli who has been working a lot with DevOps lately.
A Multitude of Meetups
Both Olli and Martin mentioned the multitude of tech events and meetups. Martin, who has been co-organising, for example, the CocoaHeads meetups in Berlin, says that if you just go to meetup.com and look for the technology you are interested in you'll find plenty of events to go to. The tech scene is very open and no-one will be asking you for your merits or job title, but you'll need to be proactive and talk to people if you want to build a network.
For anyone who enjoys learning, Berlin is an ideal place. Martin mentions the GraphQL conference as one of the quality events that are organized in Berlin. He also says that one great thing about Berlin is that really big conferences and events always come to this city and even if any interesting conference would be organized somewhere else in central Europe, it's really easy to get there.
Olli did emphasise the importance of building your own network. You'll find the best candidates to recruit and learn things when you step out the office door. Futurice has, for example, made some great recruitments from university career fairs. There are many top-level universities in Berlin and very skilled young people, hungry to make an impact, graduate from there.
The Best About Berlin
Berlin has changed a lot during the past years, says Olli, but when he first came here, there was a very good quality of life to be gained. The prices were low, but the salaries were still very ok. During the past years the salaries have been rising, but so have for example rents. However, the life quality in Berlin  is still very nice and food and eating out is very affordable compared to Finland. It is also very easy to meet new people in Berlin as many people are not Berliners so they actively seek networking opportunities and are eager to get to know new people.
One of the things Martin likes best about Berlin is the food culture. If you are a foodie this is the place to be. Not necessarily just for fine dining, but there are all kinds of very affordable and delicious street food and new restaurants opening every night.
Both Olli and Martin mentioned the diversity as one of Berlin's strongest attributes – everyone is here so here you can be anyone! You can find your own community, whatever you are into and no one cares about what you look like or what you do. The overall atmosphere in Berlin is very relaxed and metropolitan – you are still in the capital of Europe!
Talented is the Talent Agency for experienced developers and members of software development teams. With us you can explore 150 top-tier companies' work possibilities across the globe, and we'll connect you with the opportunities that match your personal interests, criteria and career ambitions the best. It's free.