Farewell to Impostor Syndrome
THE EVENT HAS BEEN POSTPONED DUE TO COVID-19 OUTBREAK. The new date will be informed later. Registration is still open! 🙂
Developer, you're more talented than you feel! It's time to kiss the impostor syndrome goodbye and finally feel as competent as you really are.
There's this inexplicable phenomenon called impostor syndrome. 70 % of people suffer from it. It causes us to think we're not as competent as other people think we are. And the fear of being found out results in unnecessary anxiety.
Due to impostor syndrome we don't apply to jobs and projects we really want and deserve. We don't bring up our best ideas, ask for promotions or get up on stages. It makes us shrink back form invitations and proposals we'd like to grab, just because we think we're not competent enough – when in reality WE ARE!
Attend this lecture and have the courage to pursue bigger, better and bolder career opportunities.
Agenda
You will learn:
* Why you're more competent than you feel.
* What your distorted view of competence has been.
* How to start banishing impostor syndrome for good.
Info
+ Course length 2,5 hours
+ Training will be held in English
+ Talented HQ, Salomonkatu 17 A, 8th floor 8.4.2020 / 16:30 NEW DATE WILL BE INFORMED LATER
+ You only need pen and paper to attend
+ Price 169€ + VAT (129€ + VAT for Talented Network)
Teacher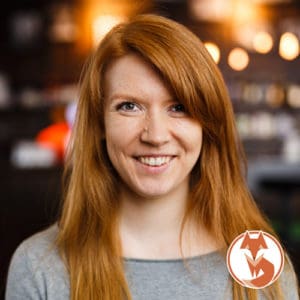 Elisa Heikura believes that everybody has the right and possibility to feel confident in every communication situation. She has worked with developers since 2013 – for the last two years teaching communication tools and knowledge. Her mission is to make outstanding teamwork and interaction possible for IT companies worldwide.
Developerhood.com
Koodarikuiskaaja.fi
Linkedin: Elisa Heikura
Twitter.com/elisaliisa
Sign up
Location
Salomonkatu 17A, 8th floor
Helsinki
Talented Member Price
129€ + VAT
Talented Not-member Price
169€ + VAT
Not a member?
Want to become a member? Join here:
Hae mukaan