Talent Story – Aku Peltonen & Gonçalo Pestana
29 Sep 2017 by Maria Kotaniemi
We had a chat with our talents Aku and Gonçalo about how did their recruitment processes go and if there was something we could do better when finding our talents new jobs.  It is very important to us to create more like a friendship rather than a formal relationship with our talents because trust and open discussion are the keywords in our day-to-day actions. Both of the lads got into Lab of New which is Reaktor's subsidiary that takes part to the most forward projects using upfront technologies. The company has shown kick ass growth during the whole spring and summer, and we can't wait to see what they have in storage for the future! Now let's give the say for the talents.
Who are you guys, can you tell a little bit about yourselves?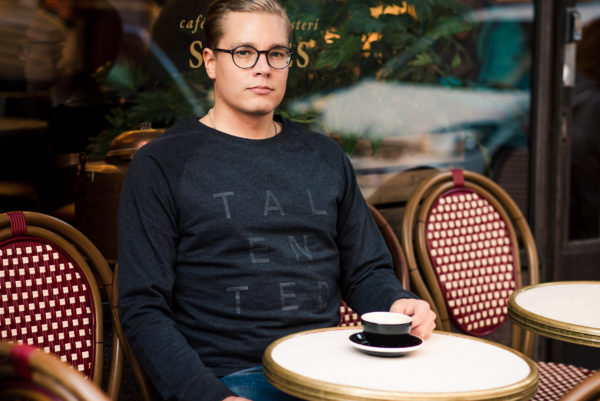 A: My name is Aku Peltonen and I'm a 30-year-old Software Developer who graduated from the University of Helsinki. I have been in the industry for about five years and during this time I have worked both as an employee and freelancer.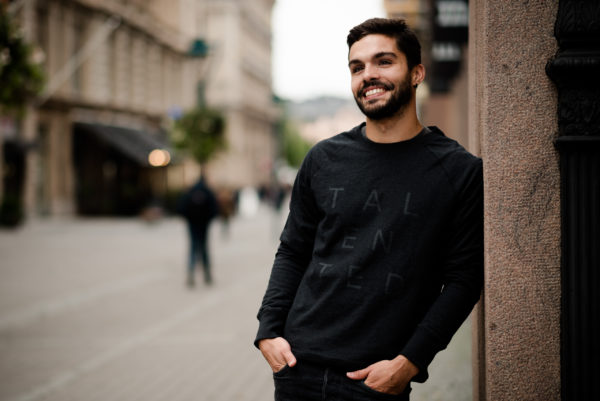 G: I'm Gonçalo Pestana from Portugal and I moved to Helsinki 5 years ago to do my Master's Degree. The original plan was to stay for one year and do another year in Portugal but I ended up sticking around. I like the city a lot and just kept finding interesting work opportunities from Helsinki although I've been in the US for a while as well as in Switzerland. I've been floating around in a way but I'm now working as a Software Engineer at F-secure, I've been there for 2 years.
Gonçalo how did you hear about Talented? Did you have any preconceptions about us? What made you fill in the application?
G: I think through a Facebook ad – so those are working. I didn't have any expectations, to be honest, I just looked up what I could online on your web page. It seemed to me to be a different perspective on the recruitment where instead of having recruiters just flooding my inbox and email with super random job ads asking for my CV, it looked to me there was something more with a closer relationship. Build a relationship first and then look for something that would suit me – that's the impression that I got when I read the website but I wasn't aware of how things would go forward. What made me fill in the application was mostly curiosity:  I wasn't actively looking for a job or interested in changing at the time, I was just curious about the whole concept.
Aku you were contacted by us but had you heard about Talented before? If yes, did you have any preconceptions about us? 
A: My colleague and I had been thinking that Talented could be a good place to get some help for recruiting. I didn't really have any preconceptions, I was kinda like a blank canvas when I came to have a chat with you.
How did things move forward after the first contact?
A: Things started to roll very quickly. I had started discussions with three companies only a couple of days after I had met with Talented. I interviewed at two companies before Lab of New made an offer that I ended up accepting.  Was there enough variation, I'd say yes. The companies were very different from each other and I got to compare the job opportunities quite well. I wouldn't have gone to a consulting company where they only sell "resources", so for me, Lab of New was a place where I would get to build something new, be given responsibility and freedom as well as a place that would sincerely motivate and inspire me.
G: After sending the application I was invited into the slack channel and we started talking there and soon we had our first meeting – super cool, really fast. It didn't feel like a usual application that you fill in and don't exactly know what will happen and when. So the fact that I received fast feedback was a very good first contact and first impression from your side. Really smooth and fast process.
Did you have some ideas/preferences about the companies where you would like to work at? 
A: Actually no, I trusted my agents' skills to offer me suitable companies. I've got to say that you do have interesting companies in your selection.
G: Again, I filled in the application more out of curiosity at the time but I did have some ideas that I would like to work remotely at some point when my circumstances would fit better. A freelancing setup was also in the back of my head. Those were my main ideas and also what we pretty much ended up discussing during the first interview.
Lab of New was still a bit unknown at the time, so what were your first thoughts when Talented introduced the company?
A: It was indeed in the beginning of its journey when I came to chat with you guys, but everybody's excitement got me too. I was interested in being involved in the early steps of Lab and took it as an exciting challenge. A new company, small crew, ability to influence the business, special view of making business and consulting – definitely not just selling a resource.
G: It was really interesting and I got an impression that it would definitely be a company I'd like to know more about. Not only because of your references, but also the type of technologies and projects I'd be working on, and the fact that it was a recent startup was also super exciting. To say the least there were many interesting points that made me look forward to knowing more about the company. 
How did the transition to the new workplace go? Did you get support if you needed it? 
A: The transition was pretty easy. I had been in my old job for three years and I felt that I couldn't develop in it anymore. I wanted to get myself into a new challenge that would allow me to learn a lot and I do have updated my professional skills during my time at Lab.
G: It was fairly easy. I'm still working at F-secure at the moment but everyone was understanding that it was an opportunity that popped out and would be more interesting to me. From the F-secure part, I still have a bunch of work to do as well as some knowledge to transfer, and they are also trying to recruit someone else in the position. So it has been quite busy. On the Lab of New side, it has also been super cool. Although I'm still working at another position I've managed to meet some of the team members multiple times, I've been integrated into their slack-channels and invited to company events and travels. I'm slowly getting into the team and all this is a good warmup for the time I'll officially start at Lab.
How is it to work at Lab of New? Have you enjoyed yourselves? 
G: I will start in November, and on my first week I'll have a company trip to Krakow where I'll get to know my team members in a relaxed atmosphere.
A: We have a fun crew at Lab! I jumped along when the number of staff was under 10 and it has been great to build the company together. We have this thing called "Lab time" which is dedicated time to explore and play with interesting new technologies together.
At the start you got to tell us your preferences about companies, projects etc, so has the job matched with your expectations?
G: Well again it wasn't like I was actively looking for something special, but I had some ideas on places where I'd want to get on board eventually. I remember our talk and how helpful it was to have several questions from you guys. The conversations helped us to get to the same page on what my expectations were, what I would like to do and what I did in the past. I guess all that helped a lot to reach a point where you guys could recommend Lab of New. When the communication is clear it's much easier to get a positive outcome, that's what I think happened.
A: I was surprised how well you could match companies to my preferences.  I knew right after the meeting with Lab of New that it is a place I want to work at. I've worked there for a couple of months now. It's refreshing to get as much freedom and responsibility as we get at Lab.
How do you think we succeeded in the process of finding you the best jobs? Did we manage to exceed your expectations?
A: On top of having great and interesting companies in its selection Talented also knows how to interact with developers. Flat hierarchy and agility are also big bonuses. My idea for developing the business would be to increase the feeling of being part of the community by organizing own events for talents who have already found jobs, similar to what you already do with your freelancers. Freelancers might not have their own community because the project groups may change quite often, so it's good to have those networking events for them too.
G: You did really good and that's how it should be. Only a few steps in the process and clear communication in order to understand me, my past and my hopes. In the very first meeting, you guys thought I'd be a good fit to Lab and I wanted to know more.  You introduced me to them and everything went so smoothly. There was no rush, things just worked really casually and naturally and I think that was super cool. In opposite to the other recruiters who send emails to our inboxes or message us at LinkedIn, you were very active and natural by communicating face-to-face and sending messages on slack, keeping the communication going and being fast on replying. I guess all of those things made the process feel natural and that's a really nice point of view and a super nice strength to have.
I didn't really have expectations so for me it was like I couldn't have asked for more. It's really hard for me cause I'd like to give feedback even when things go well, but I don't know.. I haven't been able to attend your events yet, but it would be cool to get to know other talents. I remember there was this happening in the summer that I couldn't attend, the Epic Summer Party, I heard it was super cool. So more events for me.
How would you describe Talented to your friends or anyone who is thinking about new career possibilities?
G: For friends, I would say it's like a bunch of people who are there to help you to find your next job or freelance project. You can be sure that they are going to be listening to what you want to do, not what the companies are looking for. The team is really gonna be there for you and they are actively searching you a good fit. For us developers, it's impossible to get to know all of the companies so we bypass many opportunities. We don't either have time to constantly check job advertisements, so Talented reaches the gap well. They also have really interesting companies and projects to offer for developers, so if you are looking for new opportunities you should reach out to Talented. 
A: If you hope to land a job at one of the best IT companies in Finland you should definitely get to know the Talented crew.
If you'd like to know about new career opportunities, get in touch and we'll go from there. You don't need to be actively looking for a new job, telling us about your dreams or hopes for the future is enough. Whether it's finding an event where you could share your special knowledge to fellow IT-wizards, finding a new job or an interesting course to update your professional skills or even setting up your own company, we've got your back. We'll find interesting and tailored projects at the best local and global companies while you can just sit back and enjoy the ride. We choose our partner companies based on feedback from our Talents. This way we can guarantee the best working environments for programmers. And yes, it's all free of charge.