How to Ace the Candidate Experience in Recruiting
05 Nov 2018 by Maria Kotaniemi
This text is written by Helleke Heikkinen, our Talent Agent who is currently looking into potential possibilities for Talented in Berlin.
Helleke took part in the Honeypot Hive conference in Berlin on October 18th, 2018 and this text is based on the talks and discussions at the HIVE conference. Hive is a one-day conference for HR Leaders, Technical Hiring Managers, CTOs and VPs of Engineering focused on all aspects of building and scaling great engineering teams.
---
Recruiting tech talents is hard and time-consuming, but once you get the process right it can be an important part of your brand as an employer. Here are a few great things I learned at the Honeypot Hive conference about how to ace the candidate experience in recruiting.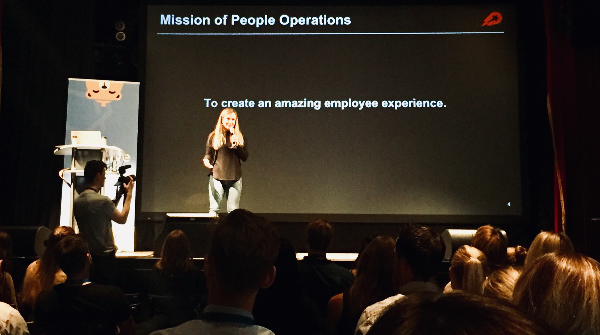 © Helleke Heikkinen
How transparent and fast is your recruitment process?
Visibility towards candidates is hard but important to maintain. If you have a form with many pages, questions and complicated things to do even before applying, it will turn people off. Try to streamline your process as much as possible so that the application is easy and so that each candidate knows what will happen and when.  According to Honeypot, the biggest reason why a candidate's interview process ends in no-hire is that candidate finds another job – 31% of candidates find another job during the process. So, ask yourself what is really necessary and try to speed things up.
"Determine what is important and don't compromise on that!" – Jeri Doris, Delivery Hero
 Still, speed does not mean losing your process and doing things haphazardly, it means you should focus on what you think are the most important parts of the process. Don't compromise on your core values and don't waste anyone's time.  Least of all the candidates'. If you have a big recruitment need, hiring sprints can help with recruitment fatigue in your company.  
Testing Tech Skills
Including tech tests and tasks in the interview process is a tricky thing. You might want to test your tech talent's skills beforehand, but what's the best way to do so without making the candidate feel like he/she is working for your without pay? Instead of doing a test, you can ask for a sample of code or make it fun by asking if people would like to have a coding challenge that is not mandatory. Very tedious tech testing can also be unfair towards people who have different living situations. For example, people with families might not be able to take a night or two to prepare and do the task you have asked them to do.
How about Cultural Fit?
Already at the interview stage, you should hire and assess equally for expertise and values.
You can have two interviews: one focused on tech and the other on values. Make sure to have a core value interview with all your candidates, skip the CV and talk about what's important for them and how they have challenged themselves. Maybe have a more holistic approach to how you think about tech roles overall – what other qualities do you need in your team? For example, social and emotional skills are a great asset in a tech team – tech is people business too!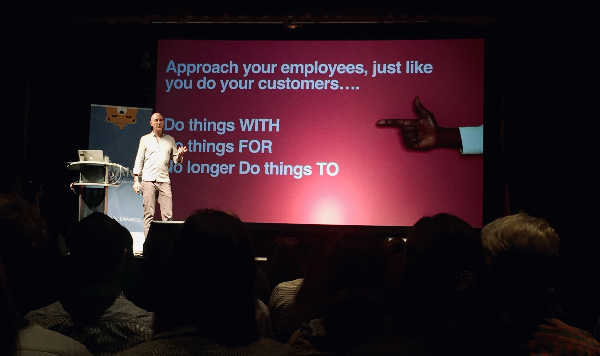 ©Helleke Heikkinen
Why Should I take care of the candidates I don't hire?
Make sure to also take care of the candidates you don't hire – they are your ambassadors out in working life! If someone has taken the time to come and be interviewed, often several times, you should try to give them time too. Feedback is always good for employer branding – if possible make it personal and call the candidates you reject and talk to them. You might want to hire these people later for a more suitable position. Also, remember that your best source of candidates will always be referrals.
Talking about referrals you might want to give your candidates a chance to give you feedback. People want to give feedback so you need to give your candidates an option to give it to you. Otherwise it will be somewhere else online, for example at Glassdoor or similar platforms. Especially if the experience was bad it is better for you to know it before it hits the internet.
How to ace the candidate experience
Create a consistent process

Personalize the experience

Set clear expectations & goals for the candidate

Make the candidate feel important!

Have one point of contact during the entire process

Take them on an office tour – make them feel welcome

Send them an email the night before with for example the company values and info on who they are meeting and what their roles are in the company

If a candidate is rejected: try to give them feedback personally

Hand out your company swag to everyone you interview

When someone is hired – send them a welcome package or something with the personal note of their manager – this happens in the Valley all the time!

Consider a candidate survey so you can measure the experience

The first month is crucial – make sure your new employee gets a proper introduction to the job and feels welcome
 Remember these keywords: Transparency, Speed & Feedback (+ maybe a little swag)
Need help finding the best IT professionals for your company?
Talented offers comprehensive help for recruiting technical and creative roles, from recruiting to building and / or streamlining recruitment processes, and getting more relevant applicants through employer branding. If you'd like to discuss this opportunity, please contact us at hello@talented.fi and let's sit down for a coffee.
---
Talented is shaking up the general way of recruiting software professionals in Finland and worldwide. We help senior IT and digital Talents to find better fitting jobs and projects, and companies to build digital competences and employer brand.
Stay up to date on Finnish software industry insights and connect with both the hiring companies and the other techies who geek out on the same stuff you do – Join the Talented Developer Community!