Mikko Launiainen
03 Mar, 2021
When I started at Talented, my expectation was that Talented was doing groundbreaking work for recruitment, particularly in the Talent side, and not just in Finland but in the global market too. I can now say that it's very much so.
Mikko Launiainen / Talent Agent, Independent contractors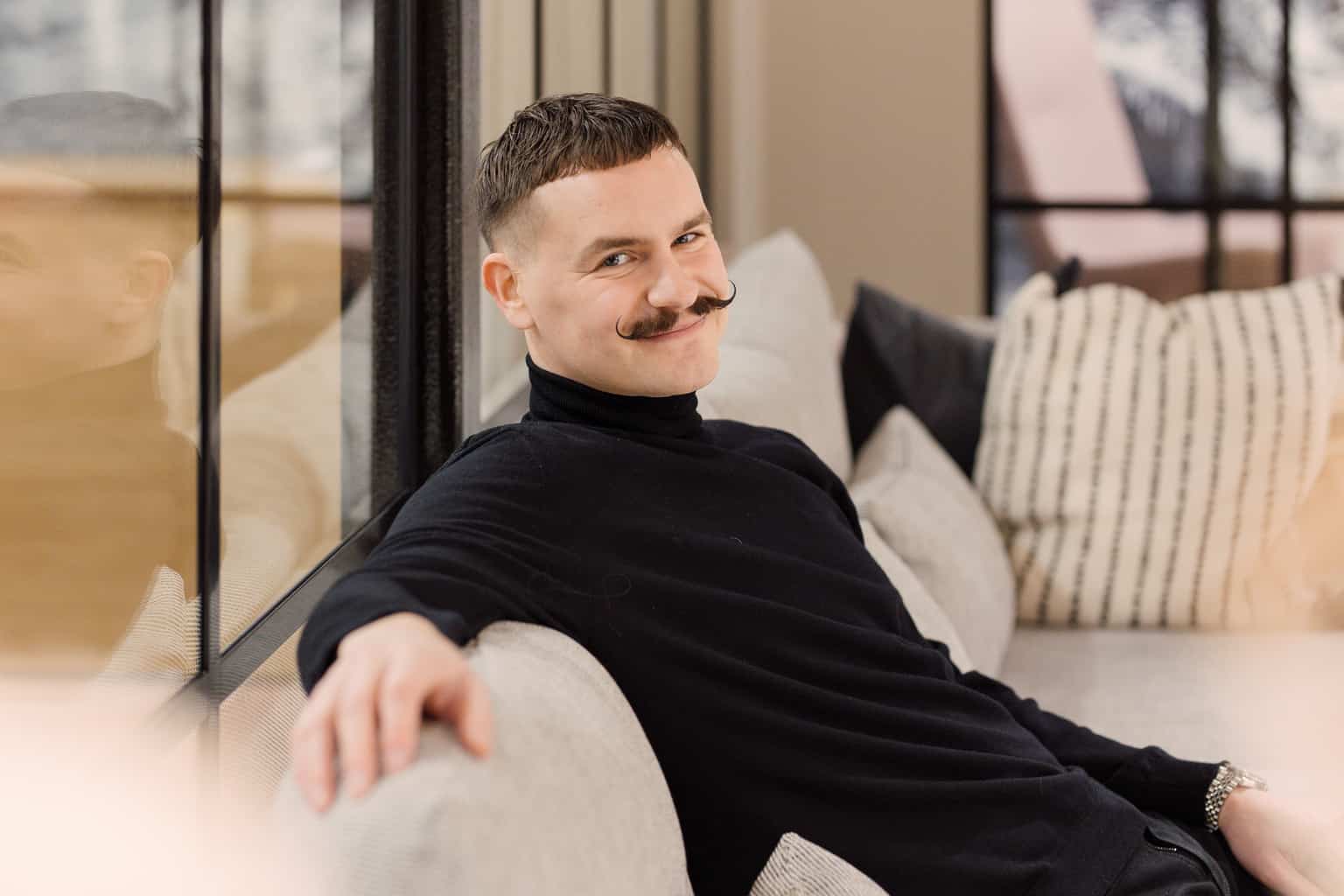 Guess who cannot function if there are blunt knives anywhere near the kitchen, and loses sleep over the exploding tomatoes (due to those blunt knives)? 🍅🔪
That's our Mikko!
Mikko has been part of the Talented fam for two and a half years already (shame on us for not introducing him sooner), and has kept himself busy: Till December 2020, Mikko worked in our recruitment consulting team and had three very different customers during the years – a gaming company, a large IT company and a startup. He switched to the subcontracting team just recently and has got his hands deep in the mud as he helps independent tech contractors to find the juiciest projects.
Mikko kicked off his career in IT 15 years ago. At some point he dropped by in the world of advertisement and marketing, where he got the spark for recruiting. As you might guess, he has stayed on that path ever since.
"So far my time at Talented has been a very interesting and eventful journey, where I've been given the opportunity to see how business develops when a company doubles its size annually. When I started at Talented, my expectation was that Talented was doing groundbreaking work for recruitment, particularly in the Talent side, and not just in Finland but in the global market too. I can now say that it's very much so."