Daring to make bold decisions and to be your true self; to work with your whole heart, is made easy at Talented.
Alina Saari / Head of Growth Consulting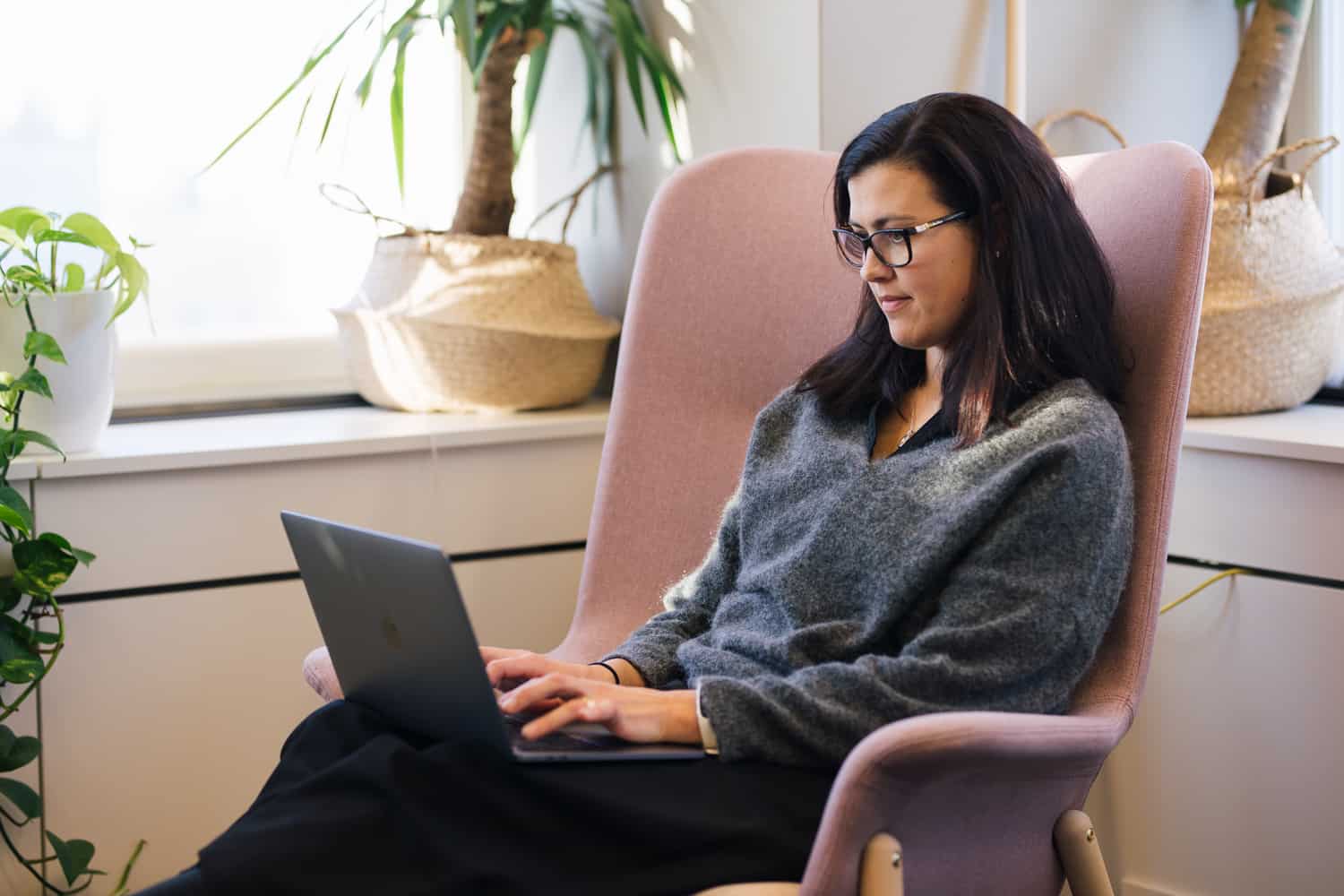 Alina works partly from Turku (along with Tommi), but we get to enjoy her outgoing company here in Helsinki a couple days a week. At Talented, Alina takes care of our recruitment consultants and develops the recruitment consulting business further. She also makes sure that the clients are happy. She says she's lucky to get to help both her team members and IT professionals to succeed in work-life.❤️ Before joining the Talented fam Alina had worked in several different fields but has gained most of her work experience specifically from the IT field. She has been part of many interesting projects, such as building a mall, ERP-system's international implementation and taking Finnish academic knowhow to the Middle East, and we all get to benefit from her wide knowhow.
Alina values the work-life-balance and enjoys spending time with her family, escaping to her cottage and exercising. She's always up for some sporty stuff, be it anything from joint trainings to running or golf clubs. She can't really imagine a situation where she would say "no" to exercise! 🏃‍♀️🏌️‍♂️🏋️‍♀️🚴‍♀️⛹️‍♀️🤸‍♀️ #Talentedfam #consultantlife