Our matchmaking services can help you whenever you're in a tight spot with an individual recruitment process or when you're looking for a long-term thing: Maybe an expert of a certain technology, or someone who can do a bit of everything.
Tell us about your needs
4000+
Developers and designers in talent pool
10+
Years of work experience (avg.)
14 days
and you'll have the first candidates introduced
Agile recruitment
Recruiting senior IT- and digital Talents is a sweaty job. The best Talents can choose where to work, and it can be difficult to stand out as an employer in the hot market. When you need senior techies for either ongoing or single challenging needs, we make the hiring easy.
We search and introduce you the pre-validated candidates that match your needs and are interested in your organization. Instead of application hassle and sourcing, you get to directly meet the candidates of your interest.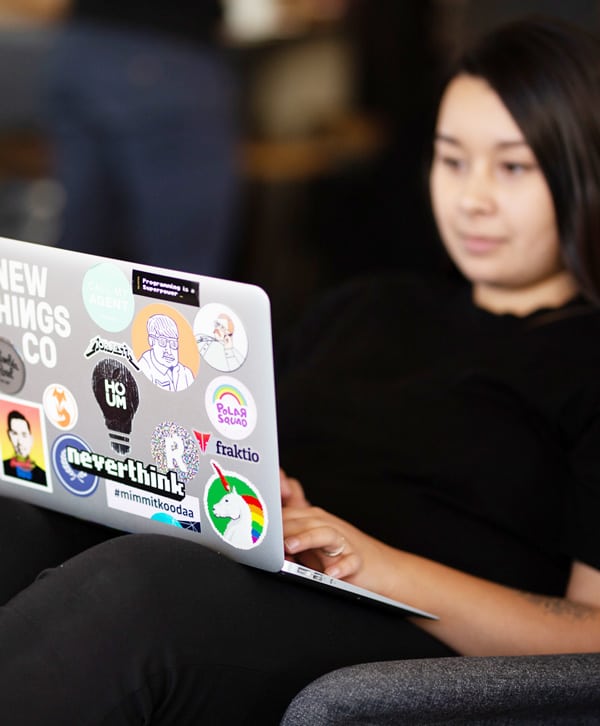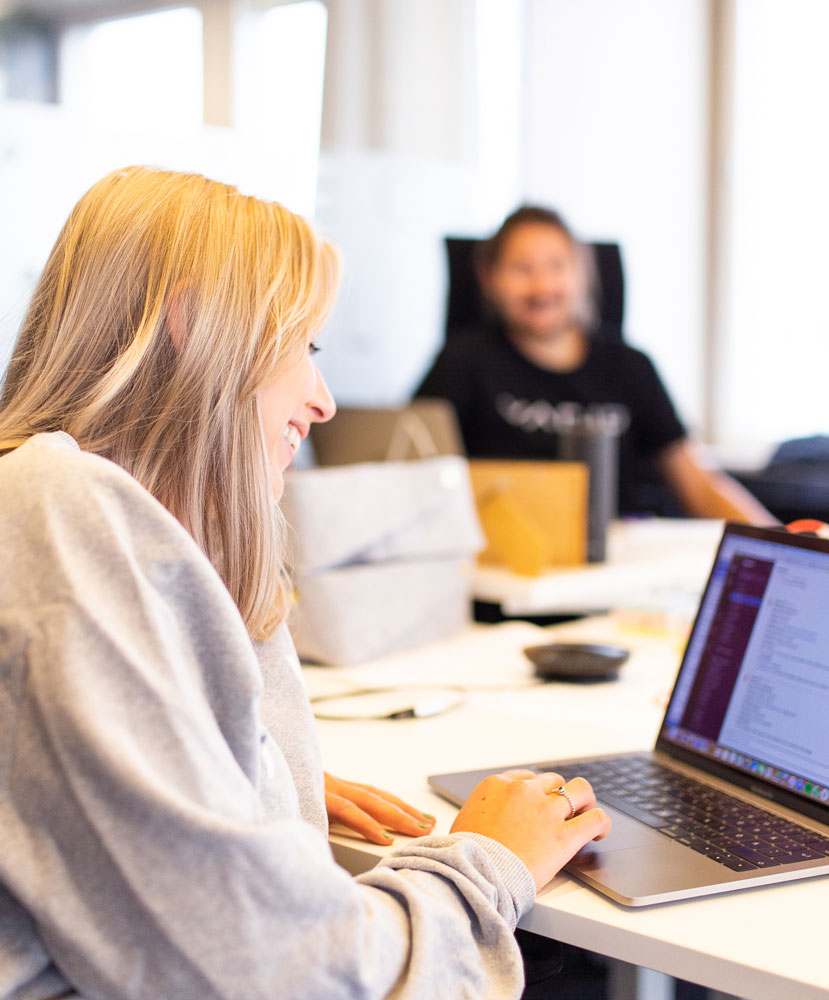 Your professional recruitment partner
Target audience knowledge – Ongoing discussion with the developers and designers of the Talented Community keeps us in the inner circle of the "scene" and up-to-date on what kind of hopes this target audience has for work.
Domain knowledge – When one operates with multiple different businesses on wide spectrum, a comprehensive perception is formed from the state of the industry as well as current trends. We help you understand your strengths and weaknesses in comparison to your competitors.
Familiarizing ourselves carefully with the customer – When we're familiar with your business, culture and goals, we can find you the best cultural and technical match.
No fast bucks, but acquainted choices  – The right match is the most important thing for us; the Talent finds the most suitable and exciting job and the company gets a motivated and committed employee. That's why we do not promise fast wins, but operate with quality and long-lasting employment in mind.
This is how we roll
Customer expresses their need

Careful familiarization with customer's business, culture and open vacancy

Seeking for suitable Talents from multiple channels

Meeting with and validating the skills and know-how of the Talents that are interested in the customer's organization
Introducing the candidates that match the customer's needs the best
Customer's recruitment process. We support both parties throughout the process when necessary.
Contract negotiations and hiring.